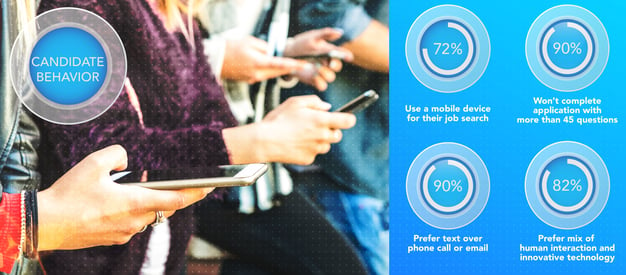 By now, you've likely felt the impacts of the current job market. Unemployment rates are near all-time lows, while turnover continues to creep up. What you may not have considered is how and why candidate behavior has changed, and the ways those changes – which won't be reversing anytime soon – can impact your bottom line.
As more Millennials and Gen Z'ers enter the workforce, their preferences for engagement are driving new recruitment processes. Many of the best candidates are not actively looking; they have come to expect immediacy in feedback and response times; and they want frequent touchpoints to shepherd them through the hiring process. All this additional handholding translates to more of your HR team's time devoted to recruiting tasks, thus driving up cost and crowding out resources aimed at other strategic initiatives.
Understanding these changing dynamics is critical in today's job market, and Source2 has made it our mission to stay well ahead of the curve. At Source2, we continuously evaluate and select best-in-class technologies, so our clients don't have to. Using AI-assisted screening processes, we find and engage passive candidates and streamline the application process to make it appealing to today's job seekers. Technologies such as text-to-apply and automated scheduling, among others, enable our team to reengineer your recruiting through lean processes, providing the speed and types of communication today's job candidates require.
As the job market continues to tighten, Source2 helps our clients win the war for talent by setting them apart from the competition. Laser-targeted sourcing can draw in even the most passive candidates, followed by an efficient and engaging hiring process that deters candidate fallout or 'ghosting.'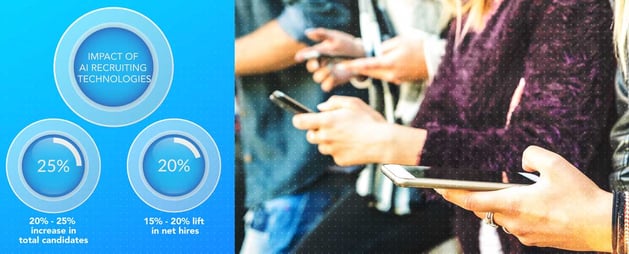 If you're looking for a partner to identify and recruit the right people for your open positions – using the latest candidate engagement techniques – we should talk. By integrating leading technologies across the entire recruiting process, our clients are realizing a 20% - 25% increase in total candidates and 15% - 20% lift in net hires. Not only does our adaptive approach speed time-to-hire, but it also allows your HR team to focus more on important HR efforts while saving you money.
Visit our home page to learn more about our solutions for better recruiting and retention of top talent.