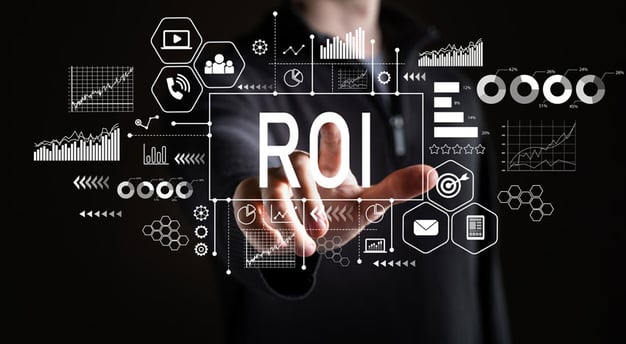 It is no surprise that well-run companies manage their costs very tightly to remain competitive. While much focus is often on the level of recruiting costs, the more important consideration is achieving a high return-on-investment with regard to recruitment spending.
Opportunity Costs. Let's face it, the most significant costs to companies related to recruiting are lost revenue and profits associated with under-staffing. For one of our clients in the skilled trade industry, the opportunity cost of an idled truck averages $30,000 per month of lost revenue!
Opportunity costs due to labor shortages plague manufacturing and distribution companies as well, with the following effects:
Manufacturing lines operating at less than full capacity.
Inability to staff 2nd or 3rd
Missed ship dates due to shortage of drivers and distribution workers.
Rampant overtime and corresponding impact on safety, quality and turnover.
Non-bidding of new opportunities due to lack confidence in securing adequate labor.
Reliance on Expensive Search & Staffing Firms. When recruiting demands exceed the capacity of internal recruiting resources, the likely option is the utilization of Staffing firms, Search firms and Contract Recruiters. While the high costs of Search and Contract Recruiters are obvious, the costs of using Staffing and Temp-to-Perm options are less so. The "recruiting fees", hidden in the labor rate mark-up, often exceed 20% - 25% of total invoicing. Additionally, the quality and reliability of the temporary labor force is at an all-time low, impacting production planning, safety and quality.
Source2 approaches the recruitment function with a goal of lowering costs and increasing ROI for clients. Our first objective is to identify and eliminate opportunity costs by speeding up Time-to-Fill. We use advanced recruiting technologies to reach more candidates and engage them rapidly to reduce candidate fallout. Additionally, we eliminate the need for any utilization of expensive Search, Staffing, and Temp firms.
If you've found yourself wondering how to rein in both opportunity costs and costs-per-hire, look no further than Source2. Our proven solutions deliver high-quality candidates that perform their job duties reliably, safely and productively, while also reducing the time to fill those positions. So, no matter how the job market is trending, your organization is positioned to stand above the competition to attract and retain the right talent at a reduced cost.
Visit our home page to learn more about our solutions for better recruiting and retention of top talent.