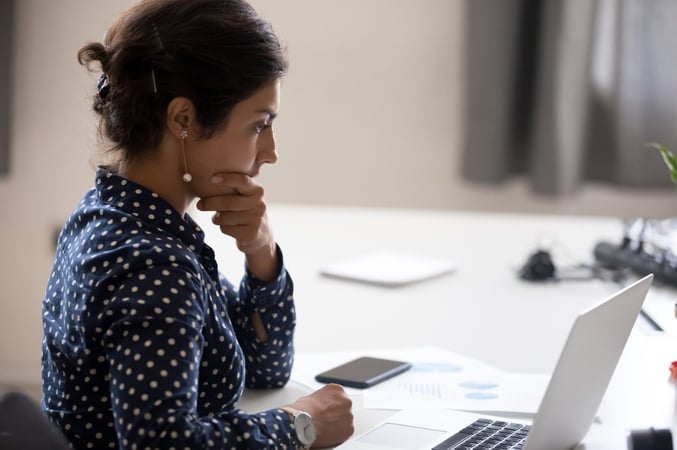 Whether your company has seen significant or minimal impact to your operations from the coronavirus pandemic, the hiring dynamic is rapidly changing amidst stay-at-home orders, layoffs and furloughs, and a shift to a remote working landscape.
With the unemployment rate skyrocketing, a challenge we've begun to see as companies look to rebuild their workforces in the COVID era is that their laid off or furloughed employees aren't as excited to return to their jobs as expected. While some are anxious to get back to work, the sentiment from many more may be the opposite. After all, your former employees and others re-entering the workforce are only human. The COVID-19 crisis has affected them both emotionally and economically, and their changed lives and adjusted mindsets may trigger any of the following considerations:
Fear for Safety.

With so much still uncertain regarding the pandemic, a large number of people feel it is premature to return to a public workspace, no matter what precautions the business assures employees they have in place.


Change in Personal Circumstances. The closing of schools, child care centers, and social services has placed a burden on employees that could inhibit their ability to take on former job responsibilities. At best, they need to work from home on a very flexible schedule, and at worst, they are not currently able to return to work at all.


Emotional Sensitivity. Depending on the length of absence and the degree of communication from the employer, many former employees may have "moved on" mentally if not also literally to another job. In some cases, former employees may experience feelings of resentment for some period of time, especially if they learn any of their peers were offered the opportunity to return to work sooner. It is important to remain empathetic to the stress and strains experienced by those whose livelihoods have been dramatically impacted by the COVID crisis.


Competing with the Government's Unemployment Benefits. The additional $600 weekly supplemental benefit from the federal government alone is the equivalent of $15 per hour, even before factoring in standard state unemployment benefits. Originally scheduled to expire on July 31, this benefit may be extended indefinitely by Congress as part of the larger economic stimulus incentive and makes it more advantageous financially for much of the workforce to stay at home rather than return to work.
What are the implications of all this? Companies should be prepared for lower re-hiring rates that will require more active recruiting to find the qualified, interested, and available candidates to fill open positions. Success can be aided by technology and new methodologies to safely recruit, hire, and onboard new employees, including:
Screening through video and phone interviews
Virtual job fairs that enable a high volume of candidates to be interviewed, better leveraging the limited time of Hiring Managers
Greater use of social media and targeted programmatic advertising to reach more and higher quality candidates
Use of AI-driven text messaging to rapidly interact with candidates of interest
Communication of company value proposition and workplace culture through video and active outbound engagement in advance of or for onboarding
As employers work to navigate and streamline processes in this new era, selecting the technology and structure that best suits the organization will be paramount for adaptation and success. We'll be diving into technology and virtual capabilities in more detail in upcoming articles to provide insight for businesses and help foster this success, but if you'd like more information now, please reach out to us at solutions@source2.com.