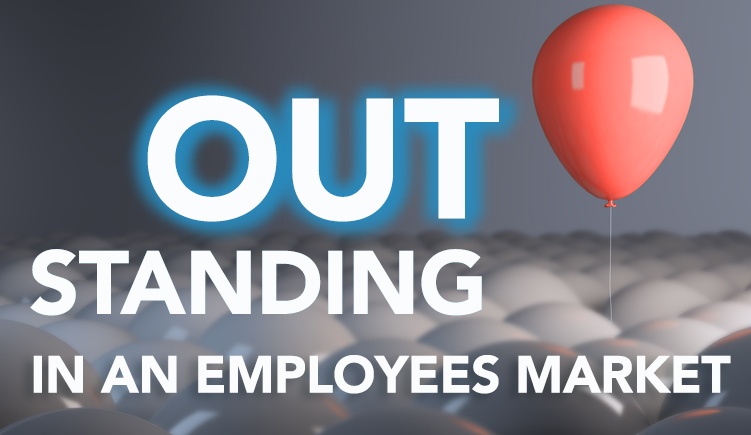 With the unemployment rate in America is around 3.8 percent, according to the U.S. Bureau of Labor Statistics, we are seeing one of the lowest unemployment rates in 18 years.
With the job market on fire for job seekers, companies are having to do more to attract top talent. Failing to focus on how to make your company more appealing to potential candidates makes it difficult to get the talented team members you are after.
The following are just some of the things you need to consider when attempting to hire in an employee's market.
Gather Intel During the Interview Process
The main concern you need to have when trying to make a competitive offerto a potential employee is fine-tuning the offer to meet their needs. Finding out things like what priorities and aspirations a candidate has can be helpful when trying to customize your offer.
The best way to discover this information is during the interview with the individuals you are interested in hiring. Before the interview process begins, you need to make a list of in-depth questions to ask each candidate that are crucial to your job opening and to getting more information from the candidate to utilize later. This is a necessary and time-intensive step to get started on the right path. If your team doesn't have the time to invest in this, working with a Recruitment Process Outsourcing (RPO) firm is your best bet. Their experience and complete focus on this part of the process allows for more thorough vetting of not only the interview questions but also allows them to fine-tune the position descriptions for better results.
Clearly Define the Perks You Are Offering
Knowing what benefits will attract a candidate is not easy. This is why you need to work on making a comprehensive list of those you offer. Most candidates are looking for that information to be provided before they consider an interview, let alone the position. Your RPO partner will work with you to build your comprehensive benefits list and will use these as they are reaching out and speaking with potential candidates. As they get to know each candidate, they will get a feel for what truly motivates them, so you will know what is valuable to them when offering them a position. This insight can make a huge difference to top talent who may have many offers.
Competitive Compensation is a Must
One of the most crucial components of any job offer is compensation. People who are at the top of their industry will want to get paid for the knowledge and skills they possess. Before you begin the hiring process, you need to do some research to find out what your competitors are paying their top employees. A reputable RPO firm will make this much easier by running compensation and job analytics for the position, location and other variables to help you build a competitive offer.
Are you looking for help with your hiring processes? At Source2, we help business owner solve their hiring challenges by customizing our solutions to your recruiting needs.
Jeff Kitchens is an Executive Vice President of Business Development RPO Services for Source2. Jeff brings more than 20 years of RPO experience and management to his position at Source2 as a Principal and Director of Business Development Consultant for leading RPO solutions companies. Schedule a free consultation with him today.