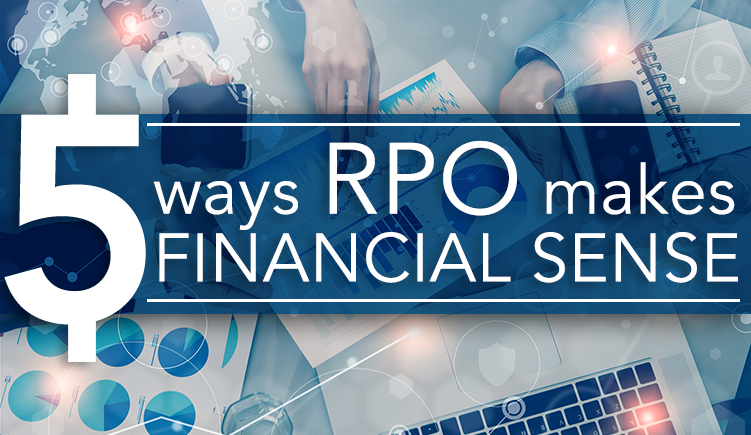 Recruiting a new employee involves a degree of risk, and there's nothing you can do to change that. After all, you're bringing a new person into your organization; someone who isn't familiar with their colleagues, your specific operation or the core values of your business.
Ultimately, everything in business comes down to the bottom line. If your recruitment is poor, your bottom line will feel the pain. But if your recruiting decisions are sound, there's every reason to expect a positive financial result.
Outsourcing your company's recruitment puts this hugely important area of business in the hands of experts. But if you're not convinced that bringing in help from outside is the right way to go, here are five benefits that should change your mind.
1. Reduce Employee Turnover Rates
The cost of training a new employee often runs into thousands of dollars. And while training is taking place, that new recruit isn't fully productive and delivering value to your business. Moreover, other members of your team need to pick up the slack -- and even spend some of their time helping with training.
Every time your business loses a key individual, this cycle of training, lost productivity and lost focus begins. This culminates in lost value on your bottom line. But if you can minimize employee turnover, you can protect control HR costs and protect your profits. Recruitment process outsourcing companies employ tried-and-tested systems designed to select the right people for the job -- the first time around.
2. Give Your Star Performers the Time They Need to Shine
Imagine you have a top salesperson in your team -- breaking records and driving profits. Now imagine your sales superstar needs their own team, thanks to rapid expansion. The last thing your business needs is a key performer taking their eye off the ball to recruit. Not only do you run the risk of losing out on new business, there's a chance your existing clients may feel neglected.
Outsource your recruitment to let your key personnel focus fully on their jobs. Leave the sales to your sales team, and your hiring to recruiting specialists.
3. Add Value to Your Business Where It's Needed
When you work within an organization, it's hard to make unbiased and objective decisions about the type of people you need to improve and grow. But this is one of the main services offered by a recruitment process outsourcing company.
Recruiters with experience in your industry can identify deficits in key skills and personality traits. They gain a full understanding of how your business operates, and tell you what it's lacking in terms of talent. And using vast experience and know-how, specialist recruiters can go into the jobs marketplace and find the right people for the right positions.
4. Leverage Opportunities for Rapid Growth
A period of rapid growth for a business is always an exciting time, but it can be a double-edged sword. For example, your business' infrastructure might not be ready for such a huge influx of new business. Your brand might become diluted, and your existing customers might become disenfranchised. Before you know it, the growth you once strived for is actually causing your organization real problems.
Outsourcing recruitmentis a way of preparing for rapid growth -- or reacting to it when it happens unexpectedly. You'll need to concentrate all your efforts on sales, managing costs and delivering on your promises to customers. If you take your eye off the ball to manage recruitment, you won't be able to leverage growth opportunities for long-term advantage.
5. Leverage Advertising
To attract quality candidates to your available positions you need to stand out in the crowded marketplace. A solid advertising strategy that deploys across multiple channels, programs and mediums is essential to broadening your reach and building your brand. It's also one of the most expensive (and necessary) parts of the recruitment process that can eat up a budget in no time.
Working with an RPO firm allows you to offload advertising costs while leveraging their bigger buying power. Because an RPO firm is buying for multiple businesses across multiple platforms, they are able to maximize savings, frequency and exposure. The result is a deeper reach than most in-house recruiters or third party providers can obtain, for no additional expense. Bonus, it lowers your overall cost per hire.
Take the first step towards a cost-effective recruitment strategy by reaching out to Source2 for a free consultation and expert advice on your specific needs.
Jeff Kitchens is an Executive Vice President of Business Development RPO Services for Source2. Jeff brings more than 20 years of RPO experience and management to his position at Source2 as a Principal and Director of Business Development Consultant for leading RPO solutions companies. Schedule a free consultation with him today.