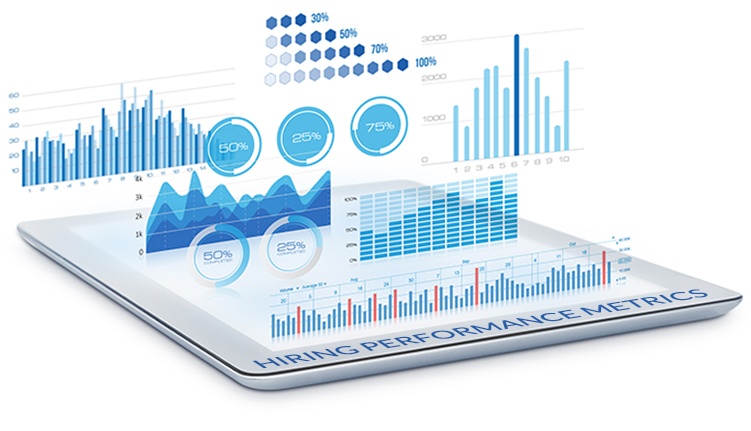 We live in a data-driven society. Consider how puzzled you would have been 10 years ago if someone had measured the impact of your conversation with a friend. Nowadays, you can click an analytics button on any number of social media platforms to see just how impactful your statement has been.
In the age of Big Data, many companies are turning their attention to the effectiveness of their hiring process, and they are finding that there's a big difference between hiring quality and hiring quickness.
Measuring quality of hire is a process that is still evolving, and the companies that are examining these metrics are approaching the process in several different ways. Some of the most common measures of quality of hire include:
New hire performance metrics are used by 51% of companies. They are the most popular way to measure quality of hire. Performance metrics include any kind of measurements that indicate a new hire adds value, such as meeting X sales quota, delivering Y number of product units, or achieving Z customer satisfaction ratings.
Turnover and retention metrics are used by 48% of companies. They give an indication of whether a new hire is a good fit for a company. They can be a risky metric, however, because attrition could potentially be due to other causes such as ineffective onboarding processes or management practices.
Hiring manager satisfaction ratings are used by 41% of companies. These indicate how impressed hiring managers are with the quality of their company's hiring process and their eventual hires.
There's a good chance that the measurement of the quality of hire will evolve as companies continue to discover the value in this metric. One challenge that companies are trying to overcome is obtaining buy-in and agreement among those in HR, finance, and executive management functions to compile data and transform it into intelligence.
Several recent Source2 blog posts have brought attention to the variety of factors that must be considered when evaluating the effectiveness of hiring processes. Our simple-to-use cost-per-hire calculator tool will help your company determine the cost-benefit analysis of choosing quality over quantity.
Tom Valerius is a Vice President for Source2 with more than 25 years of experience in human resources in the healthcare industry including 10+ years as SVP of Talent Acquisition. Tom develops talent acquisition strategies and solutions for clients in healthcare, manufacturing and service industries. Schedule a free consultation with him today.