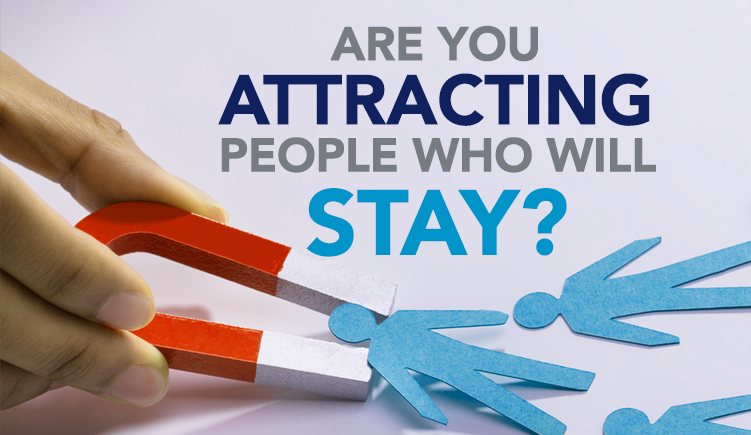 One of the essential components to a successful business operation is a fully functioning team of employees. High turnover or too many open positions can impact customer service, whether work is performed properly and even if you can move forward with growth plans.
Understanding the costs of being understaffed or high turnover may help motivate you to take proactive steps to find and attract key members who have staying power with your company. A good Recruitment Process Outsourcing (RPO) firm will customize their solution to your hiring needs and your company objectives to source candidates that are not only qualified for your positions, but are good cultural fits which usually leads to longer employment.
Costs of Turnover
Losing valuable employees is expensive. Some experts estimate the cost of replacing a single employee being worth tens of thousands of dollars or 1.5 or 2 times the employee's annual salary. The cost is not only the difference between the original employee's rate of pay and the new employee's. Turnover costs include:
Recruiting costs - the costs to advertise, source, track, interview, screen and hire the employee
Onboarding costs - training and management time
Loss of productivity expenses - new employees may take more time to become as productive as more seasoned employees and it may take a greater amount of time to reach the peak of productivity
Loss of engagement - other employees may be less engaged due to high turnover
Higher rates of business error - new employees will take time to learn the systems and processes associated with their jobs and may make errors as they are learning
Additional training - the business may pay additional expenses to train the employee within the next few months after hiring him or her
Due to all of these significant costs, it is vital to attract key team members who will stay with your company.
Use a reputable Recruitment Process Outsourcing firm
Using a reputable Recruitment Process Outsourcing firm is key to attracting talent that is a good fit. As a business owner, you have your hands full with the operations of a business and are focused on making your company as profitable as possible. Having enough time or staff to find and thoroughly screen potential candidates who are a good fit for the job and culture is difficult.
RPO firms do nothing but work on recruitment processes. Recruiters build pipelines, networks and use resources to access many qualified, talented individuals across the country with the right experience and skills that are necessary to fill your open position. In addition to finding the right skill set, a quality RPO firm works as an extension of your company and can craft additional criteria to use in the candidate search process to find potential employees with additional skills or experiences you know to be a good fit with your company culture and therefore are more likely to stay longer.
Find candidates in your industry
A good RPO firm for your needs will have experience in your industry. Having recruiters already working in and familiar with the specific needs of your industry is important to finding qualified candidates. Additionally, good RPO firms take their industry knowledge and customize their searches to your specific needs. For example, if you are an RV manufacturer and need assemblers who can also perform spot welds you would work with an RPO firm that has extensive experience recruiting manufacturing assemblers. The RPO firms' recruiters will use their previous experience, then overlay your additional needs to dial in the talent pipeline to assure candidate skills fit your requirements. Finding qualified candidates with the proven skills necessary before they start helps with retention as there are no surprises about the candidate's abilities for the employer or what the position's requirements are for the employee.
RPO finds passive candidates for best fit
Additionally, good RPO firms go after passive candidates to increase the candidate pool. These are individuals who are not actively searching for a position but whose qualities are a perfect fit for the open position. Sometimes, the best person for the job may be working for another company, but he or she may not be aware of the opportunity you have open. Good recruiters have a proven system to reach out to these candidates on your behalf, connecting you with this rich talent pipeline.
For more than a decade, Source2 has worked with clients who want to streamline their recruiting processes so they can focus their efforts engagement and retention. Contact us now to discuss how a customized RPO solution can fit your needs.
Jeff Kitchens is an Executive Vice President of Business Development RPO Services for Source2. Jeff brings more than 20 years of RPO experience and management to his position at Source2 as a Principal and Director of Business Development Consultant for leading RPO solutions companies. Schedule a free consultation with him today.